Shipping & Marine Industry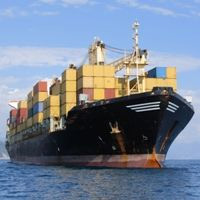 The growth of the marine industry, coupled with the growth in ports activity and recreation, has opened new vistas in the marine industry for job seekers. We maintain a string data base of qualified and experienced personnel who are pursuing a successful career in the industry.
Shella consultants is usually the first port of call for the marine industry's employers as well as employees. With our capabilities to serve all sizes of organizations, from small firms to multinational blue chip clients in marine shipping and associated industries, we are responsible for recruiting some of the industry's finest talent.
As our company is greatly respected throughout the marine industry, able and competent candidates frequently approach us, seeking career moves and a place on our database.
Not only do we have access to the most qualified and experienced candidates but make our agency a most resourceful way to recruit professionals, considering the advertising costs and inordinate time spent on direct recruitment.
We provide candidates for the various job openings in this industry like :
Captain master
Deck Department
Chief Officer/Chief Mate
Second Officer/Second Mate
Third Officer/Third Mate
Deck Cadet
Boatswain
Carpenter
Able Seaman
Ordinary Seaman
Engineering Department
Chief Engineer
Second Engineer/First Assistant Engineer
Third Engineer/Second Assistant Engineer
Fourth Engineer/Third Assistant Engineer
Engineering Cadet
Qualified Member of the Engine Department
Oiler
Wiper
Steward's department
Chief Steward
Chief Cook
Steward's Assistant
Marine Recruitment for Deck Officer
Captain
Chief Officer
1st Officer
2nd Officer
3rd Officer
Deck Cadet
Safety Officer
Security Officer
Environmental Officer
Marine Recruitment for Engineer
Chief Engineer
1st Engineer
2nd Engineer
3rd Engineer
4th Engineer
Refrigeration Engineer
Electronic Engineer
Electrician
Motorman
Repairman Fitter/Oilier
Marine Recruitment for Bar
Bar Manager
Bar Tender
Wine Steward/ess
Bar Waiter/ess
Bar Storekeeper
Deck Steward
Utility
Marine Recruitment for Hotel
Front Office Manager
Executive Housekeeper
Bell Captain
Guest Relation Coordinator
Butler
Bell Boy / Girl
Receptionist
Stateroom Steward/ess
Lounge Steward
Utility
Marine Recruitment for Kitchen Staff
Chef De Cuisine
Sous Chef
Working Chef
Pastry
Chief Butcher
2nd Cook
Chef 3rd Cook
Chief Baker
Chef De Partie 1st
Chef Gardemanger
Buffet man
1st Cook
Sanitation Supervisor
Storekeeper
Utility
Marine Recruitment for Restaurant
Restaurant Manager
Restaurant Hostess
Rest. Steward/ess
Maitre D'
Waiter/ess
Bus Boy / Asst. Waiter
Utility
Marine Recruitment for Casino
Pit Boss
Croupier
Cashiers
Slot Technician
Slot Attendant
Marine Recruitment for Health Club
Fitness Coordinator
Aerobics Instructor
We bridge the gap between the employers and employees by valuably assisting the recruiters to meet the key aspects of productivity, efficiency and revenue generation. Empowered with the rich database, we fully understand the job's expectation, in order to engage the current generation of candidates. Our recruitment operations are arranged into industry specific business units and we employ dedicated marine employment teams with specialist marine knowledge.

Our Marine Employment Division has a proven track record of supplying professional and able workforce, from the junior most to the top executive level. Our marine employment services offer a flexible human resource solution to facilitate the peaks and troughs in demand for marine personnels.