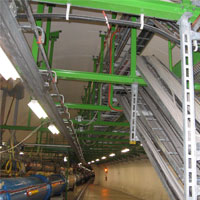 MEP and HVAC are the two types of utility systems one can choose for their office, factory, industry or residential based on the size, style and nature of the area space.
MEP stands for Mechanical Electrical and Plumbing parts of the structure. HVAC on the other hand stands for the heating ventilation and air conditioning system of the place.
The terms may sound complex and difficult to understand sometimes even though you may be living surrounded by them for all your life.
MEP is a more complex design that incorporates three major and important aspects of any building it may be a factory, office, mall or your residential. The mechanical part includes heating and ventilation devices. It may also include CCTV and door alarm systems, as well as lifts and escalators. The electrical aspect includes installations such as sockets, bulbs, switches, and appliances. The plumbing aspect includes water and sewerage installations.
HVAC on the other hand is a simple design that incorporates the heating ventilation and air conditioning aspects. It is important to understand that HVAC is a single system while MEP design incorporates different aspects.
One can always rely on the systems if they are built by reliable, qualified and experienced engineers and technicians. Shella Consultants caters to this constant demand of good dependable manpower.
Shella Consultants can assist you in finding the most appropriate candidate for MEP& HVAC jobs & vacancies in your organization. We are the partner of choice in providing tailored recruiting solutions. We assist businesses in leveraging the power of technology and our activities to realize their vision of a more proactive, high-impact recruiting procedure.
Our expert division is recognized to provide a comprehensive and professional recruitment service across the MEP& HVAC for commercial and industrial markets. Today, we have an established client-base, seeking candidates at all levels and qualifications to fill the various challenging and exciting roles.
We provide manpower to in these countries:
Bahrain, Cyprus, Egypt, Iran, Iraq, Jordan, Kuwait, Oman, Qatar, Saudi Arabia, United Arab Emirates.