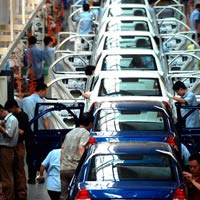 A sound transportation system plays a pivotal role in the country's rapid economic and industrial development. An automotive supplier is to deliver world class innovative products that helps customers grow sales and improve profitability and at the same time make a major contribution to improving the environment.
In the technology savvy market place, automotive vehicle and parts manufacturing plus repair represents one of the largest global markets. In this sector, performance and appearance of the automobile are the ultimate measures of consumer acceptance.
At Shella consultants, we have an international clientèle and worldwide reach. We have established ourselves as a reputed multi-faceted team of highly qualified and experienced consultants, from diverse professional fields and expertise, who understand the rapid changes taking place in the global business environment.
We consistently deliver value to our clients, better than any one else, through our recruitment solutions and staffing services that enable efficient hiring of human resources of appropriate capabilities and qualities. Many of our clients in automotive segment represent the cream of this industry. We handle staffing assignments at all levels and in all functional areas to enable our clients recruit the right people.
Our Automotive employment division has a proven track record of supplying professional engineering, skilled traders and support personnel, to a range of clients in the automotive industry.
We provide manpower to in these countries:
Bahrain, Cyprus, Egypt, Iran, Iraq, Jordan, Kuwait, Oman, Qatar, Saudi Arabia, United Arab Emirates.
Our collaborative recruitment solution helps the clients lower time-to-hire, reduce overall recruitment cost and improve efficiency of recruitment. Also, in addition to mainstream automotive disciplines such as project engineers, managers, designers and CAD technicians, we have expertise in the recruitment of specialist automotive disciplines including CAE analysts, BIW/trim and hardware engineers.