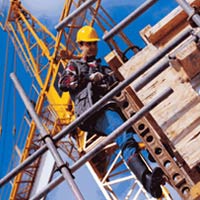 Forming the solid foundation of any economy, construction industry today is one of the most dynamic and rapidly advancing sector. The industry is facing an era of unprecedented growth in the past few years. Expansion and modernization have become the buzzwords of the organizations across the globe. Firms all over the world are modernizing, applying new technologies and employing more personnel than ever before. Consequently, there is an urgent and vital need to create an interface that enables the participants of this change to collaborate and create synergies that would shape the society and economy in the future. Fueled by the increasing population base and an increased emphasis on infrastructure and security, Indian Construction industry is high in demand, both at national as well as international level. To fill in the these requirements, there is a considerable increase in the need of a talented workforce with high degree of specialization and industry experience. We, at Shella Consultants act a trustworthy referral agent and enable the recruiters globally have an access to the best candidate for the vacancy.
Through our rich data base and innovative consultative selling and career management expertise, we are able to service our clients to the best of their satisfaction and in a reasonably small time frame. We are in a position to provide the recruiters with the most appropriate, promising and highly credentialed candidate to meet the specific job requirements
We provide manpower to in these countries:
Bahrain, Cyprus, Egypt, Iran, Iraq, Jordan, Kuwait, Oman, Qatar, Saudi Arabia, United Arab Emirates.
We invite queries from all levels, across the sector, like from construction management firms, architectural and engineering companies, construction contracting firms etc.