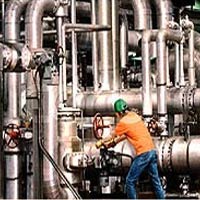 There is a major contribution fromthe Oil & Gas Industry in economic development globally. This is a compelling sector as it not only supplies two-thirds of the world's energy but also drives the global economy.
There are countless job opportunities available and at the same time, there are various institutes that groomthe candidates into seasoned professionals. Perhaps more than any other branch or sector, the Oil & Gas industry is characterized by a truly international workforce. Projects are spread across various continents, often in remote locations or at sea. These projects are conceptualized, designed, built, managed, and operated by highly skilled personnel that view global travel as part of the profession.
There are various stages and complex processes involved to execute projects successfully in the Oil & Gas sector. The Engineering, Procurement and Construction (EPC) firms play a vital role to accomplish and maneuver the operations smoothly.
(EPC) firms have the appropriate engineering, tradecraft, and other labor resources to support a major Oil & Gas project. They also ensure timely delivery with the highest safety measures and precautions as per international standards.
We, Shella Consultantsa recruitment company with a difference help to get projects staffed and started more quickly with the skilled manpower at our end. Our key strength in the Oil &Gas sector is the ability to find the required professionals, within a short span, regardless of the location or time. As we have the ability and experience to source people both from within India and overseas, our client base includes oil industry majors, both offshore and onshore.
We provide manpower to in these countries:
Bahrain, Cyprus, Egypt, Iran, Iraq, Jordan, Kuwait, Oman, Qatar, Saudi Arabia, United Arab Emirates.
The Oil & Gas Industry is divided into 3 segments:
Upstream (exploration, development and production of crude oil or natural gas)
Midstream (operations and processes like… Gathering, Processing/refining, Transportation, Storage, Technological applications)
Downstream (oil tankers, refiners, retailers and consumers)