Deputation/Manpower Outsourcing and Consultants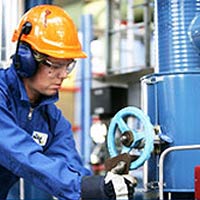 Customized Solutions for Job Placements
From Multinational Conglomerates to MSMEs, every business entity understands the advantages of external recruitment. With ever-rising business demands, organizations want to stay focused on their core occupational activity and outsource support services to save time & energy. To remain competitive they want to reduce costs and enhance employee productivity. External Manpower recruitment achieves these twin objectives.

Shella Consultants offer precise solutions basedon client requirements such as complete project-based needs on a turnkey basis, short term necessity for project peak periods, expected / unexpected load or approach to the end of project or necessity of particular human resources or simply the need for third-party payroll services, we have provisions for all.

We have a huge pool of competent and knowledgeable candidates in our database from diverse fields such as construction, commissioning, project management, planning, protection, procurement, QA/QC, inspection and testing.
Want to for Deputation/Manpower Outsourcing
Our Advantage :
Strong client referrals
ISO 9001:2015 Quality Standards
Large Data Bank
Pan India Presence
Cost Saving
Fast and Quality Manpower
Flexibility in Hiring
Focus of core competencies
No permanent liabilities
Government Statutory compliance
Our Focused Sectors :
Oil & gas
Refinery
Petrochemical
Power
Energy
Infrastructure
FMCG
Hospitality
Pharmaceuticals
Chemical
Construction & Engineering
We have candidates for the following positions :
Managers
General Managers
Assistant Manager
Project Manager
Sales Manager
Store Manager
HR Manager
Administrative Manager
IT Manager
Banquet Manager
Raining Manager
Supervisors
Accountants
Account Supervisor
Account Manager
Assistant Account Manager
Engineers
Instrumentation Engineers
Electrical Engineers
Civil Engineers
Process Engineers
Chemical Engineers
Commissioning Engineers
Mechanical Engineers
QA/QC Engineers
Project Managers / Engineers
Structural Engineers
Planning Engineer
Automation Engineers
Maintenance Engineers
Piping Engineers
HVAC Engineers
Safety Engineers
Design Engineers
Office Staff
Back Office Executive
HR & Admin
Operations
Receptionist / Front desk
Document Controller
Others
2d / 3d Modeller
Designers / Draftsman /CAD
PDS / PDMS Designer
Stress Designer
SP3D Designer
Architects
Planners