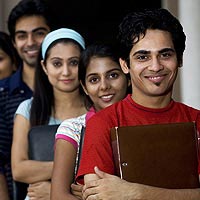 India is a country that hails one of the largest manpower talents in the world and considering immense employment opportunities, we are also involved in domestic manpower placement services.
While maintaining the highest expert standards through our commitment to the "Ethics First." ideology, we offer outstanding services to our customers and job seekers across the nation. Our employees have the tools to create breakthrough business opportunities, the expertise to utilize leading-edge technologies, and a passion to deliver results. We are committed to hiring for you the most qualified and skilled employees.
We provide manpower to in these countries:
Bahrain, Cyprus, Egypt, Iran, Iraq, Jordan, Kuwait, Oman, Qatar, Saudi Arabia, United Arab Emirates.
Sourcing
With our tremendous networking and a sound data bank of approximately 1,00,000plus potential candidates from various categories like:
IT professionals
Sales executives
EDP managers
Export executives
Computer operator
Receptionist
Admin / HR executives
Secretaries
Technical staff
Engineers
Accountants
Purchase officers
Production managers
C level positions and more…
We have access to an astonishing number of job seekers.
Screening, Selecting and Shortlisting
As we are well versed with the market operations and requirements of the industries in various sectors, we organize the screening tests of the candidates to know their potential under the supervision of highly qualified professionals. Duly assisted by industry specialists and HR professionals, we can also conduct the selection round, choosing the right candidate for the right job and saving significant time at your end.
Arranging for schedule interviewing
After the candidates get shortlisted than he/ she has to go through a personal interview. We schedule the same with you, as per a suitable schedule for both the parties.
Our Assurance and policies
We guarantee free replacement of any candidate if he quits the job within 3 months of joining.
Our service charge is a flat rate of 8.33% across all levelsof annual gross salary + service tax, payable within 15 days from the date of joining.
Other HR Related Services
Having the resource base and an insight into various aspects of employee and organizational behavior, we also offer the following services to our domestic clients:
Developing a Performance Appraisal system
Training for Front line salespeople (including Direct Selling Skills, Consultative Selling, Channel Selling Skills and Price Negotiation,etc) and Supervisors and Managers (Leading the sales force, Sales Management, Dealer management/network management)

Time Management
Induction and Product training
Behavior training for workers