Saudi Arabia Recruitment Services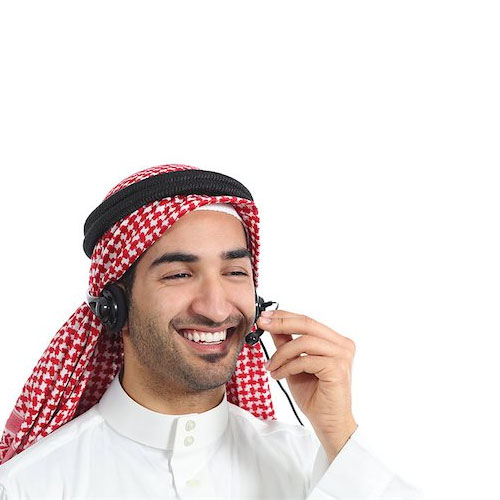 Saudi Arabia is one of the world's fastest growing economies in the manufacturing sector, with 7.5% average growth every year. Currently, the manufacturing sector contributes roughly 10% to the nation's GDP. Key factors in the growth of the manufacturing industry are the developed R&D facilities, government support, modern infrastructure, and business-friendly regulations.
The government of Saudi Arabia is providing huge financial and administrative backing to the manufacturing sector. These include implementation of the required infrastructure, construction of new industrial cities like Jubail and Yanbu, the establishment of SIDF (Saudi Industrial Development Fund) and other incentives which help industrialization.
Saudi Arabia is offering unrivalled job opportunities, experience, and career exposure to those seeking an overseas assignment or change of environment. Vision 2030 is a plan to reduce the Kingdom's dependence on oil, diversify its economy and develop public sectors such as health, education, infrastructure, recreation, and tourism. Most expatriates find themselves living in expatriate compounds in Saudi Arabia. Salaries are also tax free and are higher here than in most parts of the world.
Why Is Shella Consultant The Best Saudi Arabia
Shella Consultants, A Saudi Arabia Recruitment Agency is one of the top recruitment agencies in Saudi Arabia highly engaged in providing Saudi Arabia Recruitment services for quite a while and in like manner we have an exceptional position with an extent of components that set us apart from the competition. Our Saudi Arabia Recruitment Services include an enormous candidate database; our expansive arrangement of contacts; and our driving edge business system and IT structures.
Our Saudi Arabia recruitment agency covers Saudi Arabia and the tricky requirement of hiring new employees into a smooth and effective process, that from start to finish, has the best interests of your business in mind. We as a Saudi Arabia Recruitment Agency want to bring you candidates that will benefit your organization at every level, whether you need an experienced specialist at management level or junior employees to start learning the ropes of your business.
While there are many reasons why Shella Consultants is the best choice of Saudi Arabia recruitment agency for your business in Saudi Arabia, here are just some of the main reasons Shella Consultants has been chosen by thousands of people in the Middle East already.
We, as a Saudi Arabia Recruitment Agency have a great experience of helping unemployed people into suitable, continuing jobs in Saudi Arabia.
Extended Pool of database – Our Saudi Arabia recruitment Agency is enriched with more than sufficient database which facilitate you to have multiple choice.
Team Support - Specialized and dedicated Team for Saudi Arabia Recruitment Services.
Time Saving - Our Saudi Arabia recruitment Services team is so prompt and quick to respond that you will not waste any time in waiting for the response.
Training - Our Saudi Arabia recruitment agencies deliver training that is done to your association to ensure candidates understand his roles and responsibilities and perform with you.
Cost Effective - Our Saudi Arabia Recruitment Services Team is well informed on the legal requirements for hiring staff within the Saudi Arabia and will ensure that you adhere to these, while doing so in the most cost-effective way.
Our dedicated Saudi Arabia Recruitment Services team focus solely on the recruitment of qualified, professional, and skilled people for organizations.
If you are looking to hire talented professionals to join your organization, our Saudi Arabia Recruitment Services team can help you with your recruitment needs in Saudi Arabia. We have an extended network of professionals in the region working closely with both organisations and candidates alike. Our consultants are well placed to give you information on the current hiring trends in Saudi Arabia and source the best suited talent in the local, regional or international markets for your vacancies.

INDUSTRIES WE SERVE IN Saudi Arabia Recruitment Services:
Shella Consultants has expertise in providing manpower services to organizations across the globe. Our customer base includes clients since our inception i.e. 2003 as our forte is to adhere to SLAs, (Service Level Agreement- SLA), we have now evolved from a SLA driven organization to one that focuses on business outcomes for our clients. Shella Consultants provides AFRICA Recruitment services to various industries, and top of them are listed as below.