Oman Recruitment Services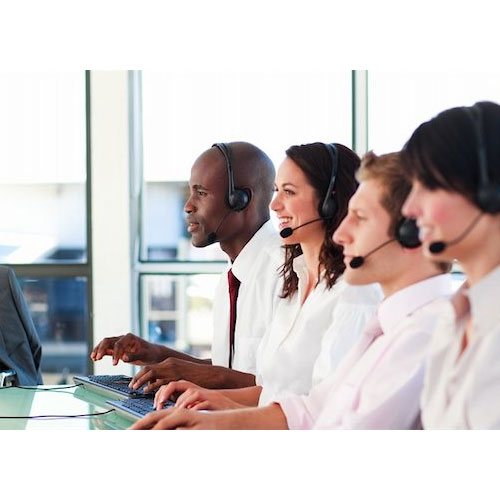 Oman
is one of the most advanced and stable economies in the Middle East. Its
Oil, Liquefied Natural Gas (LNG) and Mineral Ore exports
have completely transformed its economy into a powerhouse. Expatriates from across the world, live, work, and enjoy a high quality of life here.
There are jobs for every career field imaginable that you would find in a modern, developed economy and Shella Consultants is an expert for Oman Recruitment Services.
Shella Consultants, An Oman Recruitment Agency offers a full range of recruitment services to suit your business requirements. Oman Recruitment is a time consuming and difficult activity even if your company has an in-house recruitment team. Shella Consultants, an Oman Recruitment agency successfully recruit across all sectors and at all levels within any business so whether you are looking for a new CEO or an administrative assistant or your business is within any sector, Our Specialization in Oman Recruitment Services, can assist you and advise on the best route to successfully identifying the candidate who is right for you.
Shella Consultants, An Oman Recruitment Agency like to understand our clients and their business so that we can find you the right candidate. All our clients are allocated an account manager to oversee your recruitment activities with Competence HR.
Once the confirmation is received about the vacancy, Our Oman Recruitment Services team will cooperatewith you regarding the job description and person specification. We try to understand your company very well so that we can provide you the best manpower resources.
To identify the largest pool of possible candidates, we advertise all vacancies on both our company website on IndiaMart and our linked in group, from where applicants can apply directly. But probably most importantly, we use networking to find the people who are currently undertaking the same job (or who are ready for the next step up) to see if they would be interested in a change. Shella Consultants, An Oman Recruitment Agency actively seek personal referrals also.
Once we have identified a pool of possible candidates, Our Oman Recruitment Service Team undertake screening interviews to ensure that they match your requirements and to build a shortlist of candidates. Shella Consultants, an Oman Recruitment Agency complete an information sheet regarding the candidates to include their experience, qualifications, current salary and their expectations to send to you with their CVs. We submit 3 to 5 CVs per position knowing that they will match your requirements so that all you have to do is see if their personality is a fit for you and your company.
When you decide who you wish to interview, we will make all the arrangements and when you have found your perfect candidate, we will assist in negotiations if you wish and send regrets to the unsuccessful candidates.
Our Oman Recruitment servicesdo not stop here
– Shella Consultants "An Oman Recruitment Agency" also liaise with the candidate prior to their start date to ensure that they are ready to commence with you on time. We also speak to them during their probationary period to see if they are settling in alright – any problems at this time can usually be easily ironed out and sometimes the new employee will not feel comfortable raising this with you so we can discuss this with you on their behalf.
Headhunting Services
Head hunting may be required if you are looking to fill a very senior position or if the recruitment is sensitive and needs to be handled confidentially - Shella Consultants "An Oman Recruitment Agency"can always assure you of our confidentiality. All head-hunting assignments are undertaken by Kapil Gupta, and his team who is specialist for Oman Recruitment Services. Even if the name of your company needs to be kept from candidates until you determine who you wish to interview, we will ensure your confidentiality.

In addition to discussing the vacancy with you, we would want to discuss the company and where the post fits - perhaps also the people with whom the new person would be working and the culture of your organization. Our Oman Recruitment Services Team will personally identify possible candidates and if they are a possible match for your position, will personally interview them to carry out a full assessment of their qualifications, experience, and competence to undertake your role.

The interview questions will be pre-determined and can be agreed with you if you wish, ensuring that all aspects of your requirements for the role are covered. This will ensure that you receive information covering the same topics from the candidates making it easier for you to make a comparison.

Full interview reports will be submitted for all candidates interviewed with their CVs and we will advise on who we feel are the best candidates for you – giving a grading or ranking for each candidate.

Shella Consultants "An Oman Recruitment Agency" will then make any interview arrangements for you and assist in negotiations and regret unsuccessful candidates ensuring that the whole process is managed for you. All you will need to do is meet the candidates and decide who you feel is the best fit.
Interviewing Services
Often,Oman Recruitment agencyis asked to undertake formal interviews as one of the stages in the recruitment process for our clients. Some clients request this service so that no bias in the interview process is possible, resulting in the best candidate being put forward. This means that only candidates that really do meet your requirements progress to later stages. Sometimes we sit on interview panels alongside the management or directors of the client company.

In these situations, we agree the interview format with you, formulate the interview questions, undertake the interviews, and provide comprehensive interview reports for your consideration.

Again,Our Oman Recruitment Services Team can negotiate with the successful candidate for you and of course we can regret all unsuccessful candidates – whatever involvement and support you require from Competence HR in your process can be accomplished.

Assessment centers are an extended period of interviews, assessed tasks and assessment exercises, organized by Competence HR for small groups of candidates (usually between six and 20 people), however, we do have experience of assessing 500 candidates for graduate level entry positions over a period of a few days.

Assessment centers are used to find out how candidates perform in various situations, group situations, which are often modelled on real life work-based scenarios. They are most frequently used by large graduate employers who want to hire a relatively large number of people for a similar job role, such as a graduate scheme but can also be used for senior positions when a more methodical and scientific approach is required to your selection process.

Competence HR can assist you in determining the right assessments for the given vacancy and all the administration and organization regarding the assessment Center.

The assessment Center will incorporate various stages which may include competency interviews, behavioral interviews, technical interviews, aptitude tests, personality tests, psychometric testing, presentation exercises and other individual exercises and group exercises. These will all be determined based on the vacancy you are looking to fill.


INDUSTRIES WE SERVE IN Oman :

Shella Consultants one of the Best Oman Recruitment service provider has expertise in providing manpower services to organizations across the globe. Our customer base includes clients since our inception i.e. 2003 as our forte is to adhere to SLAs, (Service Level Agreement- SLA), we have now evolved from a SLA driven organization to one that focuses on business outcomes for our clients. Shella Consultants provides Oman Recruitment services to various industries, and top of them are listed as below.