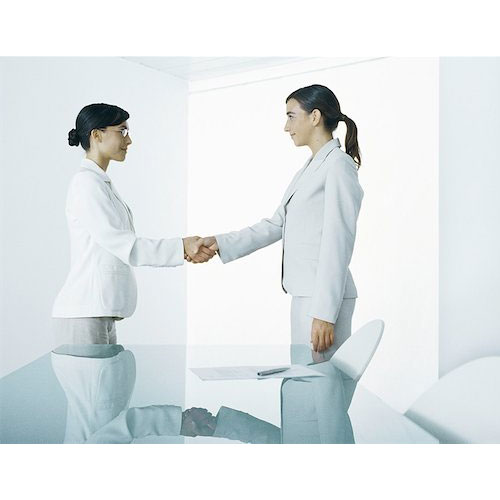 Commonwealth of Independent States (CIS) was created in December 1991. In the adopted Declaration the participants of the Commonwealth declared their interaction based on sovereign equality.At present the CIS unites: Azerbaijan, Armenia, Belarus, Georgia, Kazakhstan, Kyrgyzstan, Moldova, Russia, Tajikistan, Turkmenistan, Uzbekistan, and Ukraine.In September 2003 four countries - Belarus, Kazakhstan, Russia, and Ukraine signed an Agreement on Formation of CES (Common Economic Space).
In September 1993 the Heads of the CIS States signed an Agreement on the creation of Economic Union to form common economic space grounded on free movement of goods, services, labor force, capital; to elaborate coordinated monetary, tax, price, customs, external economic policy; to bring together methods of regulating economic activity and create favorable conditions for the development of direct production relations.
Shella Consultants is a leading CIS Countries recruitment Agency in Emerging CIS Countries
(Azerbaijan, Armenia, Belarus, Kazakhstan, Kyrgyzstan, Moldova, Russia, Tajikistan, Turkmenistan, Uzbekistan and Ukraine)
providing a wide range of HR and Support Services for established multinational companies and startup businesses. Our USP in providing CIS Countries Recruitment Services is thatwe work faster than most of our competitors in executive search industry.
What is the Recruitment Process for CIS Countries Recruitment?
The recruitment process for CIS Countries like Azerbaijan, Armenia, Belarus, Georgia, Kazakhstan, Kyrgyzstan, Moldova, Russia, Tajikistan, Turkmenistan, Uzbekistan, and Ukrainecan be incredibly time-consuming. The good news is that Shella Consultants can do this in a very smooth manner and can save lots of your time required for CIS Countries Recruitment.For this Shella Consultants follow these 7 Steps which are foolproof in providing right candidates for your requirements.
Step 1 - Know what you need.
It is the necessity to know what you want. Our CIS Countries Recruitment Services Team ensure that they are having an in-depth understanding of the role you are hiring for will make the rest of the recruitment process easier and faster.Since you will quickly be able to determine who has the experience required to successfully fulfill the role. It also ensures candidates have a clear purpose and planned goals for the position when they join, removing any ambiguity on where they fit within wider business objectives.
Shella Consultants is a leading CIS Countries recruitment Agency identify talent who is right for your business, when and where you need it for the roles ranging from office and administration, to driving and logistics; from industrial and warehouse, to contact center and customer service; and from skilled trades and engineering, to executive level.
Key questions to answer:
Why is a new employee needed?
What skills or abilities are required to succeed in the role?
Where does this role fit within the current business structure?
What duties and responsibilities will the successful candidate have?
Step 2 - Prepare the job description and person specification
Our CIS Countries Recruitment Services Team will define the role of candidate you are looking for. This Job description includes key responsibilities to give a good idea for what the role involves, as well as giving a feel for who they would be working with and what success looks like.Person specifications help you characterize the type of skills and mindsets that will flourish in the role.
For decades companies have focused on the job and not the person. It is vital that you hire people who share your company's values and fit your culture. The person spec is where this starts.
Chris Adcock, Senior Divisional Director, RSR
Step 3 – Advertisement
Job advertisement is an announcement that informs people that a certain job position is available. It is written in an engaging tone and it contains information not only about the job position, but also about your company and the benefits you offer.
Job advertisement structure:
Here is the structure of a great job advertisement which is Followed by Shella Consultants which is the best Recruitment Agency for CIS Countries.
Job title
Job location
Job responsibilities
Job requirements
Company and benefits
Applying instructions
Step 4 – Review of the Applications received.
A massive stack of applications and a deadline to fill a position is a combination that nobody enjoys, but our CIS Countries Recruitment Services Team handle them the right way, and look for the correct things, the process will be much easier. One way to speed up the process is by employing an online application process and resume parsing system. Automated applications make collection easier and allow us to screen the documents much more quickly by implementing settings that eliminate applicants that do not meet your minimum requirements.
Step 5 - Conducting interviews
As the employment market improves and candidates have more options, hiring the right person for the job has become increasingly difficult.Before we meet candidates face-to-face, we figure out exactly what you are looking for in a new hire so that weare asking the right questions during the interview.If the meeting is going well and we believe that the candidate is worth wooing, spend time during the interview selling the role and the organization.
Step 6 - Checking references, drawing up a contract and offering the job
Once Our CIS Countries Recruitment Agency have shortlisted your top candidates it is time to check their references. Many employers miss this recruitment step, but it is essential to check your candidate's background to help make sure they are everything they claim to be. Hiring the wrong person can be eye-wateringly costly.If everything is in order, we draw up a contract of employment. You will most likely have a template that can be adapted to the salary, number of holiday days, working hours and responsibilities. If not, we can take care of it for you. Once contract part is done, we offer jobs to the candidates.
Step 7 - Welcome the selected Candidates
Welcoming a new employee is more than making a company announcement and a boss assignment. Welcoming a new employeegives the new employee the best possibility of integrating successfully in your company, requires a series of steps that start after your job offer is accepted.
Integration and retention of your new employee start during the hiring process, and they also intensify when the new employee starts the new job. Our CIS Countries Recruitment Services Team have a lot at stake in how to welcome your new employee.
Shella Consultants has expertise in providing manpower services to organizations across the globe. Our customer base includes clients since our inception i.e. 2003 as our forte is to adhere to SLAs, (Service Level Agreement- SLA), we have now evolved from a SLA driven organization to one that focuses on business outcomes for our clients. Shella Consultants provides CIS Countries Recruitment services to various industries, and top of them are listed as below